Château Ségur de Cabanac in Saint-Estèphe belongs to the Delon family, who also own Château Moulin de la Rose in Saint-Julien-Beychevelle. The Delons have been making wine in the Médoc for seven generations. Acquired in 1985 by Guy Delon, Château Moulin de la Rose is now managed by his children, Jean-François (Technical Director) and Guylène (Administrative Director).
Château Ségur de Cabanc takes its name from the illustrious and powerful family of the same name whose history was entwined with that of the Médoc going back to the 16th century. This aristocratic Bordeaux family owned great vineyards such as Lafite and Latour in Pauillac. Count Joseph-Marie de Ségur, Lord of Cabanac, in Saint-Estèphe – a direct descendant of Alexandre de Ségur, called "Prince of the Vines" – contributed greatly to the development of winegrowing in the Médoc and established the vineyard estate still bears his name: Ségur de Cabanac.
A gravelly terroir overlooking the river
The 7-hectare vineyard is located in the eastern part of Saint-Estèphe and overlooks the Gironde estuary. The terroir consists of a gravelly rise with excellent natural drainage. The vineyard also benefits from the fact that the river has a tempering effect on the microclimate, reducing extremes of temperature and giving rise to gentle breezes.
An average of 30 years old, the vines grow on one of the best gravelly rises in Saint-Estèphe. Consisting of 60% Cabernet Sauvignon and 40% Merlot, Château Ségur de Cabanac is a Saint-Estèphe combining a powerful structure that enables it to age and a complex bouquet of red fruit and forest floor.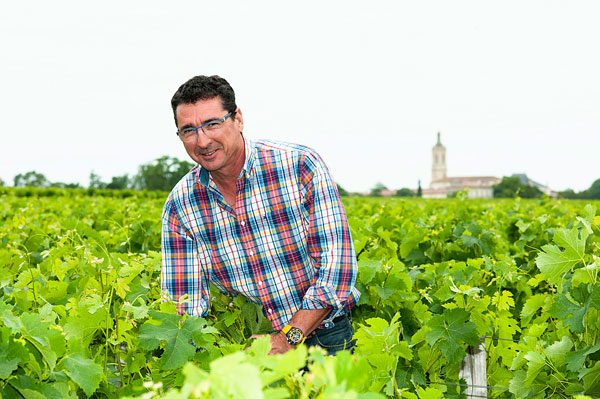 In the vines…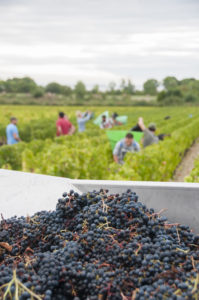 For Jean-François Delon, wine quality starts out in the vineyards and it is essential to respect the terroir. The vines are tended with the greatest of care and attention all year long. The soil is ploughed, the vine density is high (9,000 vines/hectare), and the vines are severely pruned. All vineyard operations are thought through and carried out with respect for the terroir in mind to produce grapes of the best possible quality.
The cellar…
Winemaking is extremely rigorous. Nothing is left to chance in order to make superlative wine from one of the finest winegrowing appellations in France. The grapes are all hand-picked and sorted in the vineyard. They are put into 8 stainless steel vats. The juice is traditionally fermented and the length of time on the skins varies from vintage to vintage depending on the type of tannin in a given year.